Innovation in purchasing - new ways into the future
Traditional company files for insolvency - former market leader, now bankrupt - an era comes to an end. Such and similar headlines are not infrequent in the media. In view of the transformation in the course of Industry 4.0, many companies that are not innovative, do not take advantage of the many opportunities and do not play a pioneering role in the international race have fallen by the wayside. Purchasing is also of great importance in innovations when it comes to shaping the future.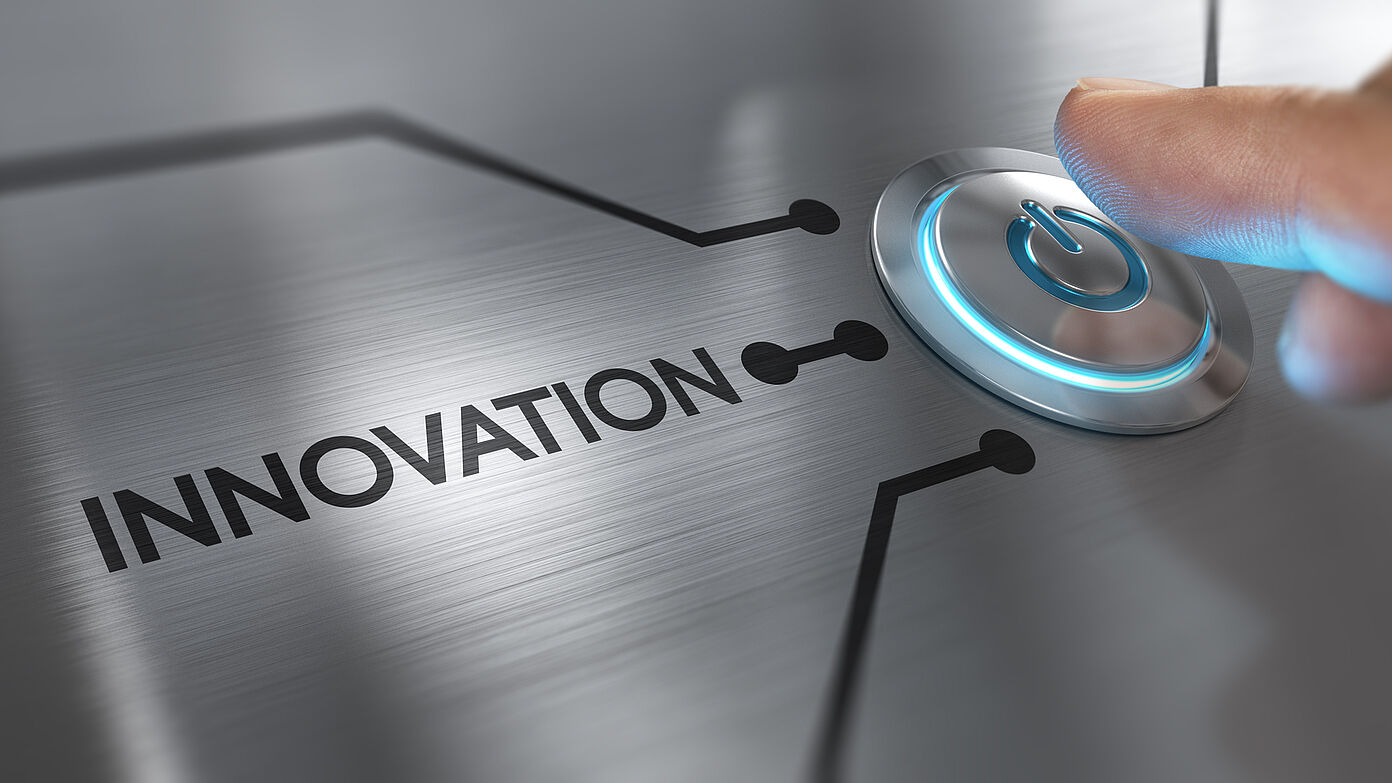 Shutterstock.com | Oliver_Le_Moal
However, innovations do not just lie around on the street - great ideas that grow into a billion-dollar company almost overnight are a rarity. Corporations and large as well as medium-sized companies must be careful not to be overtaken by the numerous innovative start-ups. When it comes to innovation, corporations should therefore work together with start-ups and learn to profit from their know-how.
Building bridges between corporations and start-ups
The future requires a rethink of purchasing and suppliers. In the long run, the know-how of corporations and their existing suppliers will no longer be sufficient. Both are therefore looking for proximity to start-ups. Forward thinkers who work quickly and unconventionally are in demand. Some vehicle manufacturers, for example, regard start-ups as an outsourced development department and support them with considerable investments - or even buy them outright.
Opposites attract, as is well known, and this also applies to start-ups and corporations. But there is a fine line between what you appreciate in your counterpart and what you don't like about the other. When corporations with their standards and control structures meet start-ups with their creative ways of working, initial euphoria is often followed by a phase of blockade. Ways part again. And this is despite the fact that the start-up may be working on a solution that could mean a competitive advantage for the company in the future. An important aspect for constructive cooperation between the group and the start-up is therefore the framework conditions. Greenfield start-ups like those in Silicon Valley are marvelled at, but incentives to follow suit are often missed. When interdisciplinary teams of economists, computer scientists, technicians and specialists in design and marketing join forces in this country, they usually only have the expensive big cities to choose from. But the trend is currently moving in a different direction, especially among younger people. I am therefore sure that in this country, too, skilled workers can be attracted to attractive, spacious premises on greenfield sites and close to industry. My tip to supplier companies is: By joining forces with a start-up, they can participate in tenders together. It increases the chances of being a preferred partner company for the automotive industry. My tip to buyers is: Set up a mixed team from purchasing, development and marketing that takes responsibility for buying specific components. If supplier co-operations become module suppliers and meet interdisciplinary teams within the group, this is the optimal prerequisite for innovation.
The supplier as a source of innovation
In discussions with my clients, I have for many years emphasised one of the most important aspects when it comes to innovation: talk to the suppliers. Talking to suppliers offers the opportunity to be close to the action and to get innovative technologies directly at first hand. That is why I also advise every buyer to go to the workshop as soon as it is possible again, to communicate intensively with suppliers and to pay attention to their solutions, developments and innovations. Building bridges between suppliers and companies is essential in order to be able to act profitably in the future. Purchasing not only facilitates the exchange within the company, but is also a successful mediator between the actors in the supply chain. As such, they are the driving force behind a new form of innovation.
Ernest Young and the Fraunhofer Institute have published an interesting study on this.[1] In it, they talk about the fact that only a few companies have defined the input process of suppliers in innovations. Among other things, it states: "An important prerequisite for the use of ideas and innovations from suppliers is to ensure that these are communicated in a targeted manner to relevant points in the company and can be addressed to the purchasing company in the first place. [...] In addition, this enables the purchasing department to use its own procurement market knowledge.
Are engineers the buyers of the future?
However, I have to disagree with the study by Ernest Young and the Fraunhofer Institute on one point. In my opinion, engineers are not the buyers of the future. We don't need engineers who spend five digits after the decimal point, not even on innovations. What we need instead are buyers with flair, with communication skills, with team and project management spirit as well as openness to digitalisation and transformation - that is the way of working of the future for the buyer.
Benefiting from partnerships
If innovations are worked out alone in a quiet room, you quickly reach your limits. Personally, I also rely on strong cooperation partners who are intensively involved in this topic. One of my partners regularly informs me about technology innovations so that I can get a feel for what kind of innovations they are. This database alone lists around 45,000 innovations and trends from all sectors worldwide. You too can take advantage of the opportunity to benefit from cooperation partners and start-ups on the subject of innovation.
Do you also want to become more innovative in purchasing and take advantage of new opportunities? Then feel free to make a pit stop with me and let's talk together.
[1]https://www.bme.de/fileadmin/_horusdam/4190-Vorstudie_Einkauf_40.pdf