Reliable deliveries despite disruptions in the supply chain. Is that even an option?
Currently, supply chain managers are facing major challenges and are attracting a great deal of attention in the industry. In times of crisis and chaotic market conditions, they want to continue to support the company, prevent production downtimes, generate earnings, and keep expenses under control. But how is that possible when supply chains are repeatedly disrupted?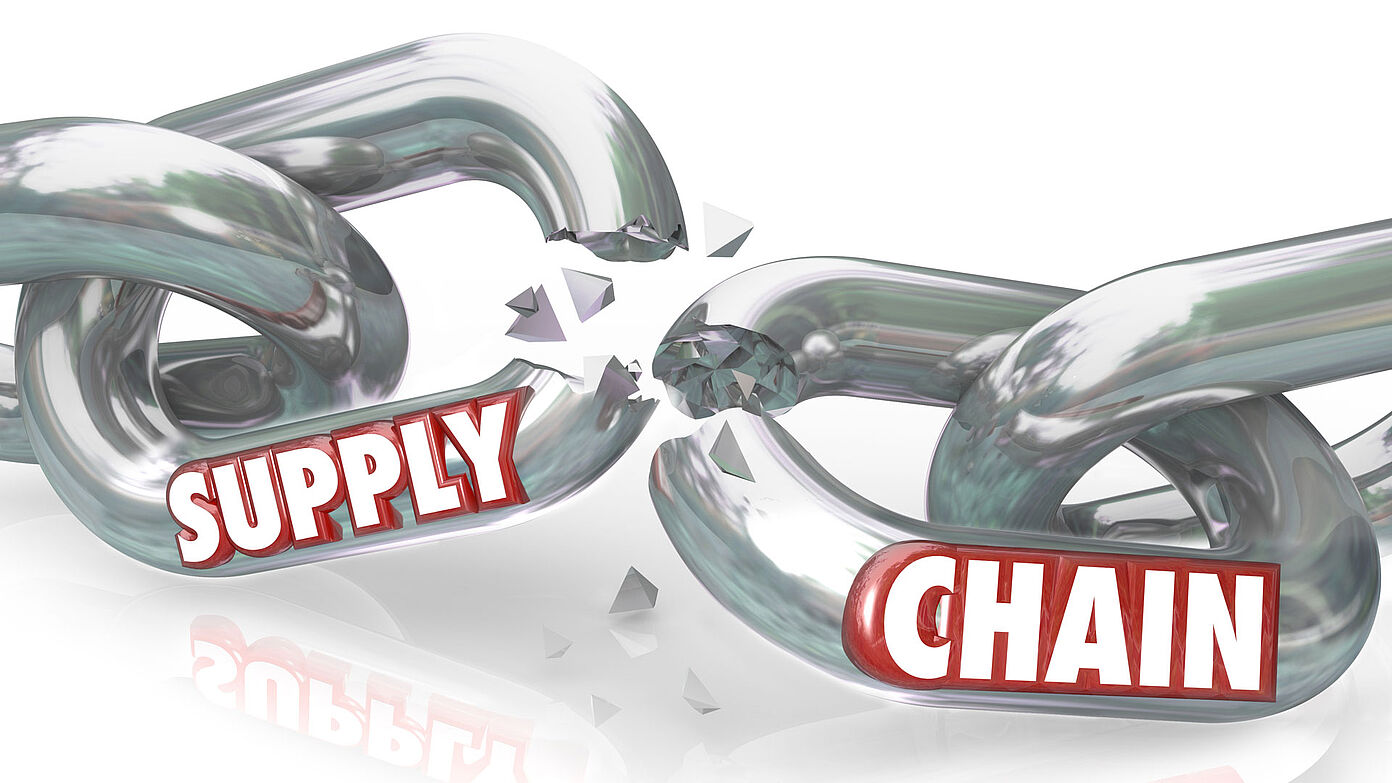 Shutterstock.com | iQoncept
New ideas and solutions need to be found
An IMF diagram (International Monetary Fund) illustrates exactly how we can look at the index to see supply chain disruptions expressed in numbers. The higher the value, the more disruptions there are. This index is calculated by the IMF based on the difference between the delivery times and the production indices of the PMI (Purchasing Managers Index).
If we look at Europe, the USA, and China, we notice that the PMI is already above 60 in the Eurozone while it is 30 in the USA and 20 in China. In reference to this, a client recently told me, "Purchasing is finally in the focus for a change. Unfortunately, it's for the wrong reasons." He hit the nail on the head with that remark.
Task forces have become the standard in procurement in the meantime. For instance, due to the significant issue surrounding the containers, we had organized a train from China at the beginning of 2022 to deliver the required cable sets. We were literally going to navigate around the challenges, but then the dramatic situation in Ukraine threw a spanner in the works and the train stopped running. In the end, the cables then traveled either by ship for up to three months in some cases or by air for thousands of euro.
Needless to say, we needed some fresh ideas. Responsible supply chain managers are constantly being challenged to find new solutions. This was also a requirement in another consulting project. There were delivery problems with electronic components. My plan was to work with the client to form a project team that would work like a task force. In one essential aspect, we distinguished ourselves from a task force: we had permission from the management to focus exclusively on the issue of procurement strategy or delivery difficulties within a defined time frame.
Procurement strategies: which one is right?
The team was highly motivated as there was finally time for strategy – and that with the support of senior management. We weren't able to work magic, but we did have our heads free to work out solutions and develop a plan. Our goal was to become as independent as possible from specific sources of supply. For this purpose, I applied my evaluation list to determine the procurement strategy together with the responsible managers in the supply chain. The focus was very much on products.
We then asked ourselves which sourcing strategy we would like to pursue: dual, multiple, global, local, or modular. We then opted for dual sourcing, i.e. procurement from two sources. With this strategy, the buyer will have done everything right, especially if the two sources do not come from the same country. Two suppliers from China would be of little help in case of a supply stop.
Success in securing the supply chain
The project team succeeded in achieving reliable supplies until 2025 through a solid strategy. The support and commitment by senior management to provide the team with the required regular focus time was critical to success in this process. It also helped to keep things in perspective during the chaos and to focus on the essentials. Together with old and new business partners, we were able to find solutions that reduced dependencies, negotiated good long-term agreements and letters of intent. And we learned a lot from this project for the future because one thing is now unfortunately certain: for sure, there will be another crisis.
Which experiences have you had with supply chain disruptions in your purchasing department? I am interested in learning about your experiences and look forward to an exchange with you: if you like, on LinkedIn or in a personal meeting.
For more on this and other issues in sustainable purchasing strategies, listen to my podcast.
English translation by Nelly Thomas, LinkedIn: https://www.linkedin.com/in/german-english-interpreter-fin-med/