The economy after corona: What's in store for us?
Changes in the global value-creation chains?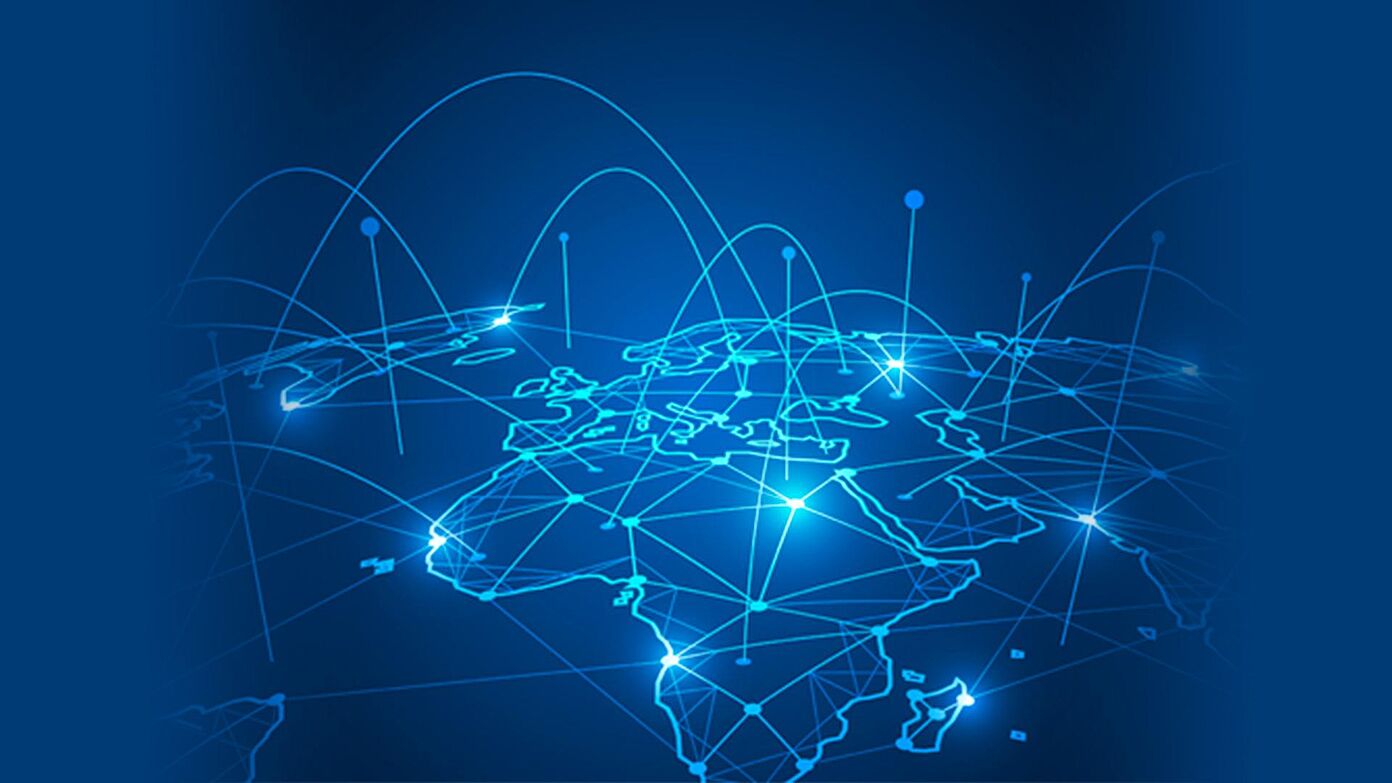 Ms. Dammann-Götsch, when will we find our way back to our usual state?
To be honest, I can't imagine going back. The usual strategies under the motto "we've always done it like this" are not going to work. The world spins much too fast for that. Currently in purchasing, strategic topics are in demand and, of course, even more digitization.
Can you explain it using an example?
Certainly. For a good 20 years now, purchasers in the automotive industry have been working under the specifications of "just in frequency". According to this specification, all parts must be at the assembly line exactly when they are needed. Officially, there are no longer any warehouses, as they allegedly generate costs above all else. This conhas collapsed during the recent weeks. "just in frequency" no longer works without China.The downtime costs are currently immense ‑ not only for car manufacturers. If production could be started again without problems in the usual way, then all the production lines would be running again within two weeks. The missing parts would initially simply be flown in from China, because that would be less expensive than a standstill. The container ship would arrive after seven to eight weeks.
If the road back to a normal pre-corona period were easy, it would have been taken place long ago. We would have heard many more airplanes in the skies long ago. And there would have been long truck lines on the highways too. But neither has been the case.
Only when confidence returns will we hear the airplanes more often, and then very quickly. Interrupted supply chains, demanding hygiene concepts and border closures are still making a new start even more difficult.
The way back to normal will be long and complicated. There will be no simple "keep up the good work" in purchasing.
How do purchasers at companies react to the changed situation?
In the industry, the strategic question of a second source, a second supplier, is currently arising everywhere. It's all about bottlenecks, reliable deliveries, service, quality, and sustainability. It could be that national or European suppliers will become more involved. Purchasers will nevertheless continue to follow the motto "think local, buy global". A strategic re-orientation is going to take place.
Does an end to the Chinese economic miracle need to be feared?
Actually, I don't see that happening. The clock won't be turned back completely. China will remain strong and the purchasers will continue to shop there. Nevertheless, alternatives are being set up. The industry sees itself forced to become less dependent on individual suppliers and countries. Purchasing must make its contribution to getting companies back on track by optimizing their processes. Distribution cannot achieve these goals alone.
Modern buyers are commodity group managers and not just simple price pushers. If new, alternative suppliers are being established as quickly as possible in order to secure the value-creation chains, then these goals will not be achieved carelessly. The suppliers and their suppliers must be closely scrutinized worldwide. Or, would you approve of a child-labor scandal or the like being thoughtlessly accepted somewhere? The criteria for selecting suppliers are currently being reconsidered with a view to emergency plans and alternative supply channels. The goals are: more independence from the supplier and more transparency in the supply chain. This is a strategic task that can only be solved through consistent digitization.
You mentioned the keyword "digitization" at the beginning. What is going to happen in the SAP-supported world of buyers and companies from this perspective?
Many things can be automated with SAP, but purchasing remains dependent on the human factor. If we want to learn something from this crisis, then it is, for example, that we would be well advised to provide for order in the product groups. Many routine orders can already be processed digitally today. Modern purchasers are setting up e-catalogues in their companies where employees can order all the necessary work equipment themselves. This leads to more individual freedom and responsibility. Then again, this confidence-building measure gives purchasers the freedom to make important strategic decisions. So, an e-catalogue is digitization in action: it ensures appropriate prices, technology and quality while at the same time ensuring the delivery service and streamlining tiresome, routine administrative work.
One thing is important to me: Those buyers who are currently involved in the purely operational side of business should not worry about their jobs. This is not going to work without manual re-adjustments.
Increased digitization will also be necessary to obtain more knowledge about product groups. Product groups can only be optimized by buyers who have a solid knowledge of management. I know: no supplier is going to like it. But, whining isn't going to help either.
Which further developments do you expect?
Currently, all the customers, including the final consumers, are cautious. This is making a new start worldwide more difficult — not only in the automotive industry. Additional time for reflection is thus available. Many people, especially the young, have experienced what it means to endure silence for the first time. Their worlds have been reduced to themselves, their workplace, their home office, their family, their everyday needs – a real challenge.
We will soon see which new ideas have arisen during this special phase. Buyers who have an overview of the situation have long since returned to their international shopping tour virtually. They will travel even less in the future and they will make greater use of digital communication tools, as will their suppliers. This will accelerate the entire processes in the value creation chain – and protect the environment at the same time.
No one knows whether corona will remain an episode, become a turning point, or even initiate a new era. What I do know is that the state cannot fix it alone. If politics does not endanger the freedom of companies and if the public aid measures remain open to technology and results, then we will soon see the first, very beautiful fruits. But if, for example, the state were to regulate working in the home office in detail, then we would soon have to complain even more frequently about a bureaucracy that is becoming absurd.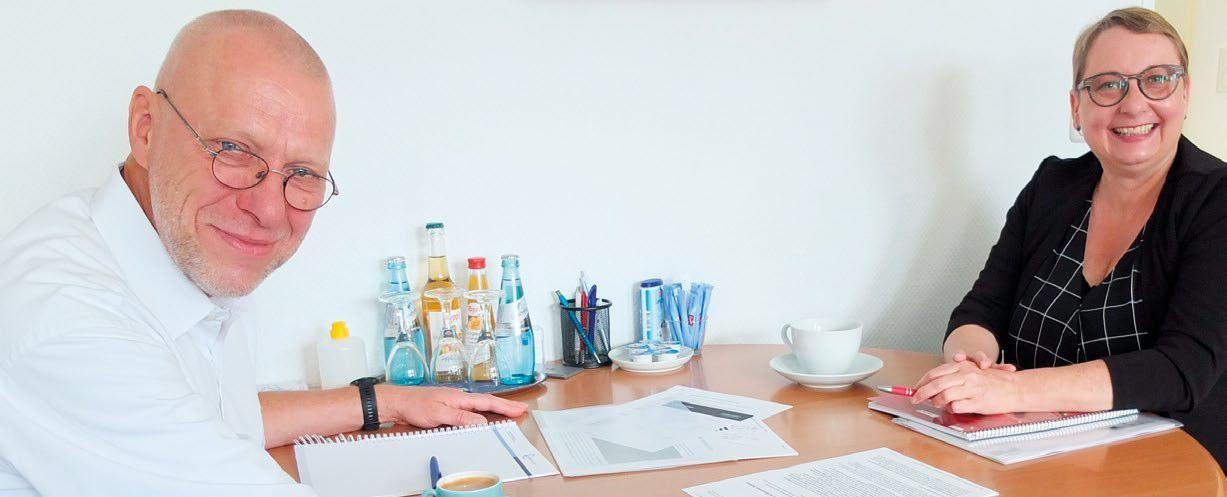 Das Interview führte Dr. Achim Knips , IHK Hanau-Gelnhausen-Schlüchtern – erschienen im Wirtschaftsraum Hanau/Kinzigtal Juli/August 2020