I can't find purchasing specialists!
I very often hear from my customers that they can't find skilled employees for purchasing. Especially in the first conversations I have with managers, the question often comes up as to what a purchaser actually has to know and be able to do. A widespread concern is also that purchasing is not ready for the future and that it is incredibly difficult to find good people. In my opinion, another challenge also lies in retaining good buyers.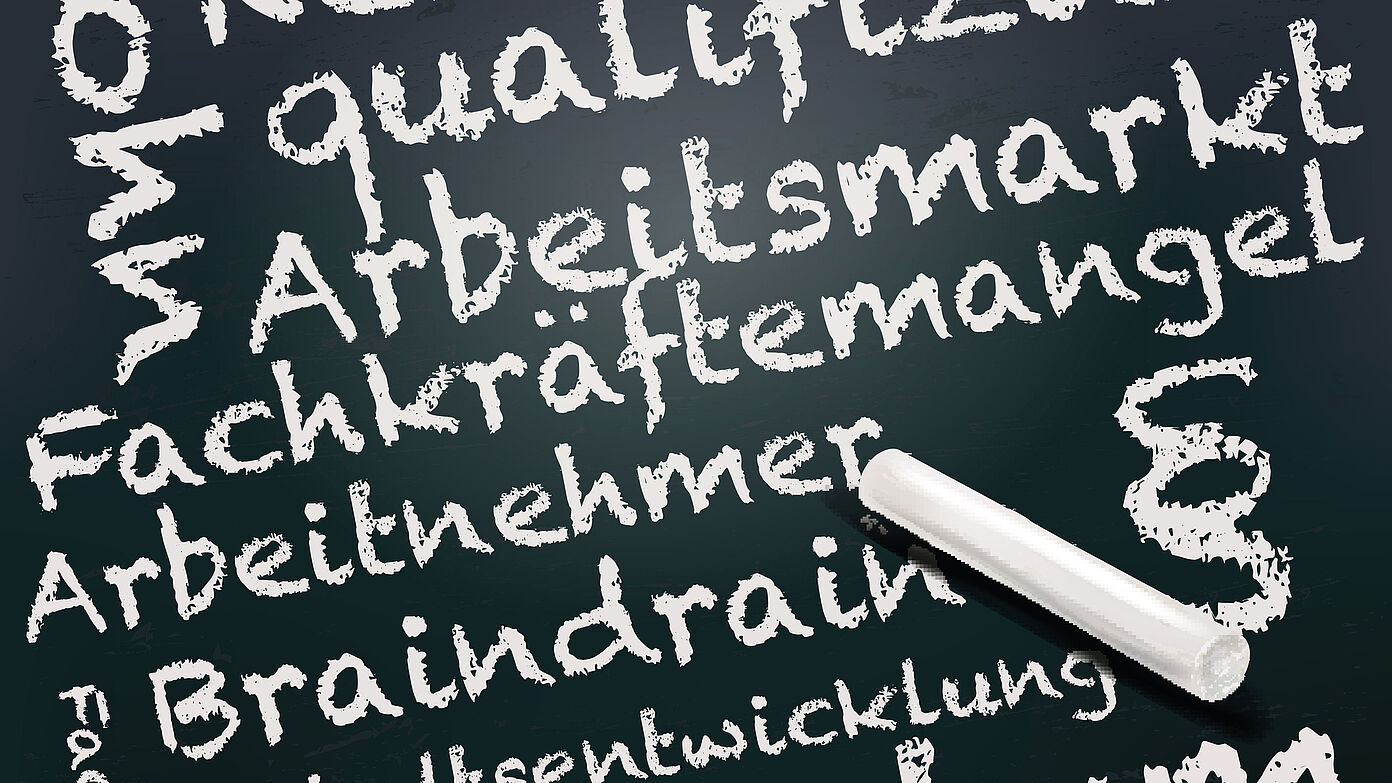 Shutterstock.com | SchottiU
Good buyers don't just fall out of the sky or are born overnight, but go through a development process. This is all the more evident in the changes we are going through and in the multitude of tasks that a buyer has today. When companies then bring in people from university or technical college or want to make employees from other departments fit for purchasing, I often experience how theory and reality collide.
The practical shock
In my experience, when highly educated people with a degree in business administration or a comparable qualification join the purchasing department as specialists, they first experience a practical shock. They want to work independently, shape the future and find solutions - but if we look at the status quo in many purchasing departments, it quickly becomes clear that things are quite different. The "newbies" arrive in an open-plan office or a coworking area where the other buyers sit in front of their two screens. With a bit of luck, they are still allowed to work in a home office from time to time, although many superiors still don't trust the buyers to work independently and professionally from home. And professionals quickly find themselves spending half of their work time entering data into an EAP system. They spend the rest of the time answering emails, which are also often highly conflictual. In between, there are meetings and online meetings, which are not particularly easy for the buyer in many companies. Because if anything goes wrong, it's usually the buyer's fault. I can well understand that after a few weeks, a young, dynamic professional asks himself: "Do I even want to go through all this? I imagined it differently in practice."
Companies must paint a picture of the future for purchasing
Purchasing in particular is undergoing extreme change and there are an incredible number of opportunities to shape things here. In order to motivate young professionals for purchasing, companies need to show a picture of the future and also the corresponding steps to get there. Purchasing must move away from the dull operational administrative activities to tasks that a young professional with the appropriate education can well imagine. At this point, I would also like to emphasize that it doesn't hurt to take a look at your own company: Are there good industrial clerks there who can be promoted? For example, with additional training as a purchasing and logistics clerk? Employees who have already proven themselves in practice and also know the company well can be a real asset to purchasing.
Purchasers want to work beyond the screen
Whether purchasing employees come from outside the company or from within, it is important to give them the opportunity to participate in product development in project teams. I can still remember that as a young buyer at Opel, I was also able to think outside the box. For example, the development engineers showed me a vehicle that would be on the market in four years. I was immediately hooked on product development and found it super exciting. The link to product development is particularly beneficial when talking to suppliers about the individual parts or electronic systems that will be purchased for this end product. After all, these are exactly the tasks we need from our buyers in the future. We need people who are able to work together in a cross-functional team and help drive development forward.
Now that the pandemic is over, the buyers should have the option of going to the suppliers themselves again so that they can get a picture of production on site and talk to the people. This shows what's really going on outside in the market. How are the others doing? How does the supplier do it? What ideas and solutions does he have? In turn, the buyer brings this back to his own company. In this way, suppliers become strategic partners. We need buyers who are able to guide the company through the current turbulent times - numbers, data, fakes are of course on their minds, as is conducting negotiations at eye level to keep costs down. But it is also about finding alternatives and solutions for the company that bring benefits.
Now it's up to executives
Executives should broaden their view when it comes to finding good skilled employees. Well-trained people are available both externally and internally. If the goal is to retain employees in purchasing, then managers need to understand and accept that the new generation of buyers now coming into companies, or the young people being built up, want more than to enter data into a system. They want greater challenges and also have high expectations of themselves and their work. Those who offer opportunities to help shape the future of purchasing, and thus the company, keep the practical shock to a minimum. And we all want to find and keep good buyers, don't we?
How is your purchasing department doing in terms of skilled employees? Let's talk about this topic - network with me on LinkedIn or schedule a free appointment.
You can also listen to more on this and other topics for future-proof strategies in purchasing in my podcast.